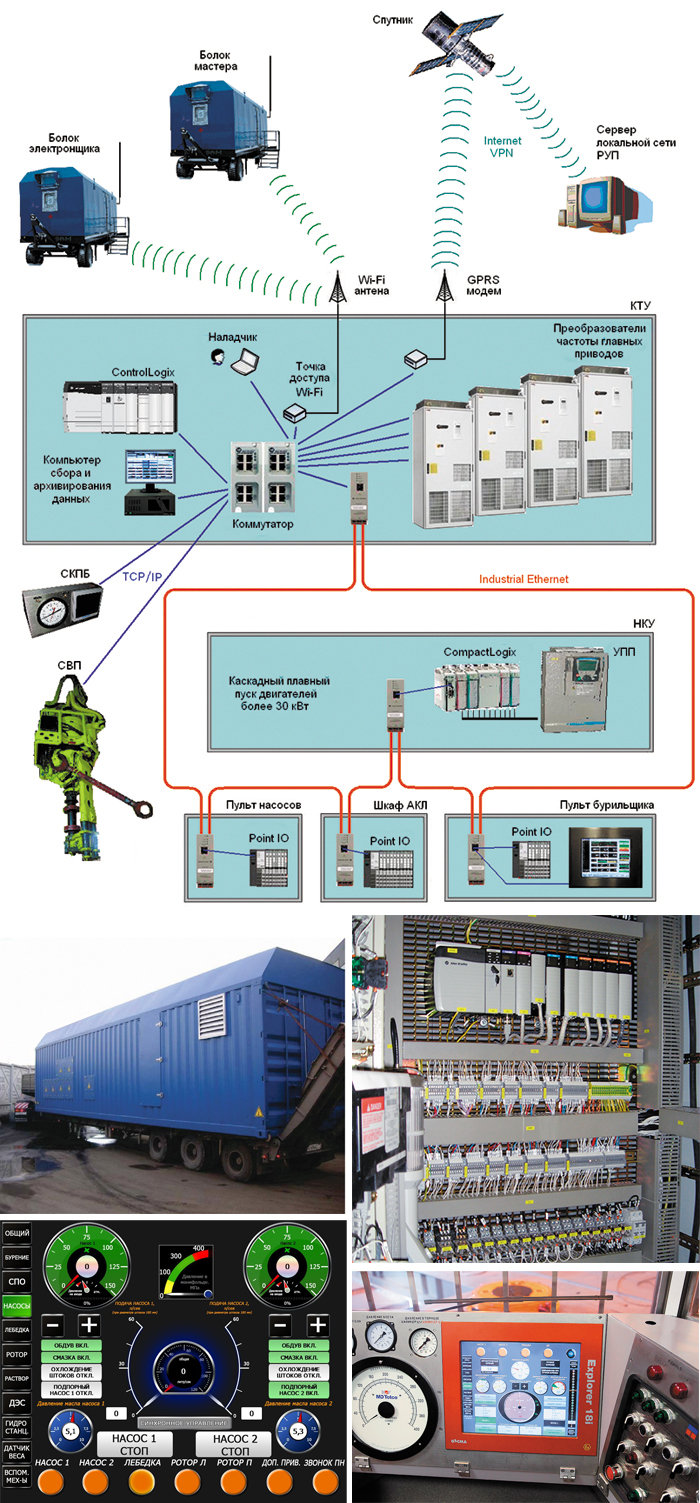 Main functions of the ACS:
drawworks, mud pumps and rotary tables main drives control;
auxiliary mechanisms and mud system mechanisms control;
main electric equipment monitoring with displaying on control panels;
archiving of failures and drilling rig main parameters, with possibility of viewing them in the diaries;
remote access of the supremal to the drilling rig parameters.
All the automatic control system equipment is interconnected by ring information network — Industrial Ethernet, ensuring trouble-free operation in the case of damage of one section of the network.
The automatic control system is supplied by uninterruptable power supply, ensuring reliable operation in the case of power voltage reduction.
Main drives control bypass circuit keeps electric drives of the main mechanisms operable in the case of failure of the automatic control system equipment or software.