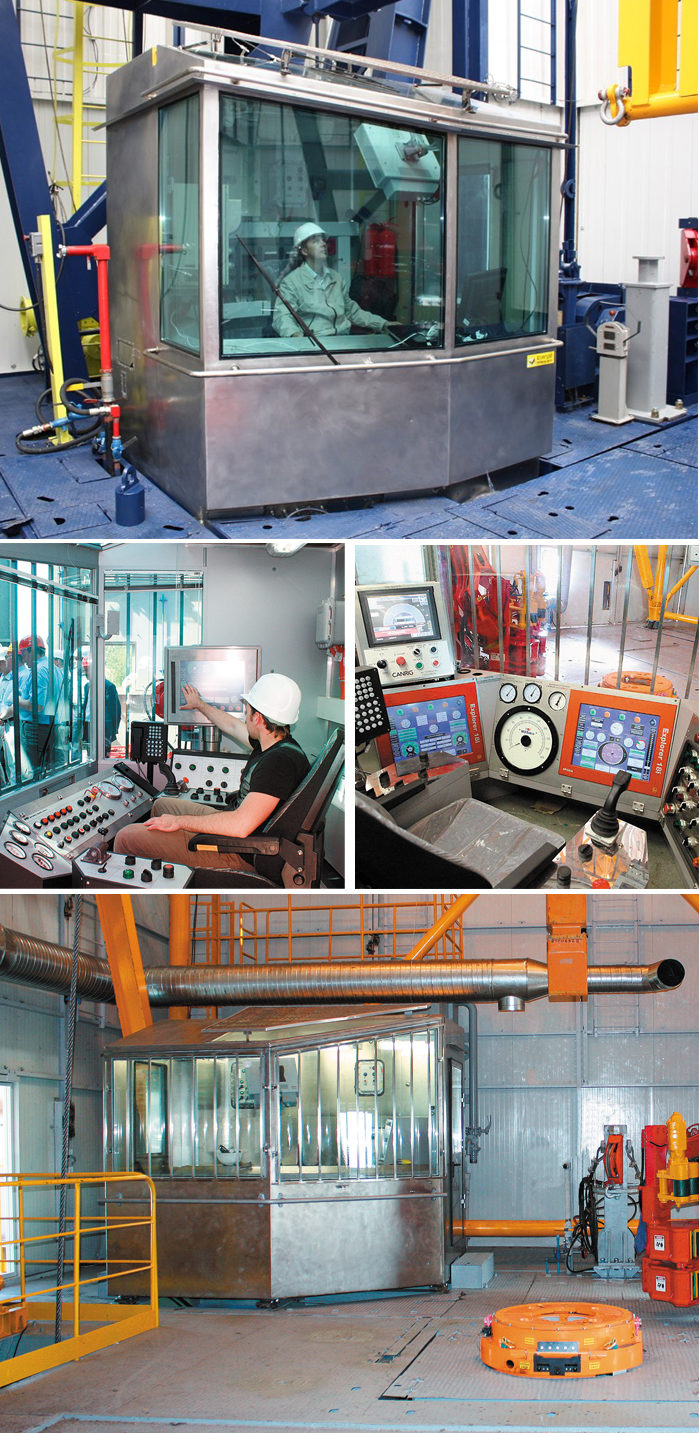 Purpose:
Driller's workstation;

installation of control elements and instrumentation for operative remote control of the drilling rig mechanisms and units;

operation in moderate climate areas (–45°С…+45°С) at the fields with hydrogen sulfide content less than 6%.
Design:
module with quick-released connections at the lines input;

frame made of steel pipes and profiles;

heat and noise insulated doors, glasses and walls;

windows with antimist system;

brush type screen wipers with screen washers at the front and top windows;

air conditioning system.
Cabin is equipped with:
pneumatic Driller's console;

electric Driller's console with an air-preparation unit;

indication console of the drilling parameters control system;

TDS control panel;

video surveillance device;

explosion-proof alarm station;

compact pressure gauge (in the pneumatic Driller's console);

explosion-proof lighting panel;

heater;

conditioner with a control unit;

operator's arm-chair.
Operator's arm-chair is equipped with:
right and left consoles besides the armchair with all the main controls installed on them;

drawworks command device is a joystick;

control button;

switch.