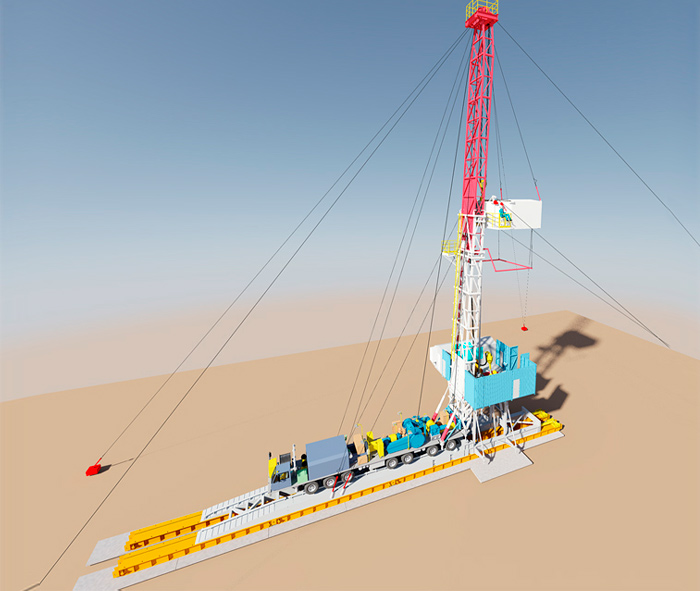 A strong engineering center, combining the unique experience of the soviet design school and the ability of designing up-to-date equipment using innovative solutions is one of the competitive advantages of "Uralmash Oil and Gas Equipment Holding".
The engineering center is equipped with automated workstations and 3D design systems. The Holding implemented a unified computer system of the drilling equipment realization process support from the stage of Technical Design Assignment preparation and design development to the stage of delivery to Customer and after-sales maintenance.
Drilling equipment design process conforms fully to ISO 9001-2015 and STO Gazprom 9001-2018 standards.
The engineering center works in two directions: engineering of drilling rigs and drilling equipment sets under the operating contracts, research and development and experimental-design activities (R&D). During R&D both current demands of the drilling equipment markets and trends of its development in prospect are considered, the most advanced engineering technologies are used.
Today we design and manufacture drilling rigs of a completely new type – an arctic version for the construction of wells on the Yamal peninsula. Many achievements of our engineering have been realized in these rigs. By its design this drilling rig looks like offshore rigs: container-type version of each module, use of an easy-to-assemble tower-type derrick, the rig is all sheltered – from the crown block to the catwalk, which allows its operation without downtimes in winter. A number of not less original projects are developed.