Land drilling rigs are made in any climate version, drilling rigs are equipped with an open-face mast, and also have different types of shelters – sandwich panels or soft shelters on metal frames. Drilling rigs can be used during drilling of wells of different types and any complexity. Depending on Customer's requirements, drilling rigs are equipped with a mud system of 1700 to 3100 bbl volume and different types of auxiliary and cleaning equipment sets.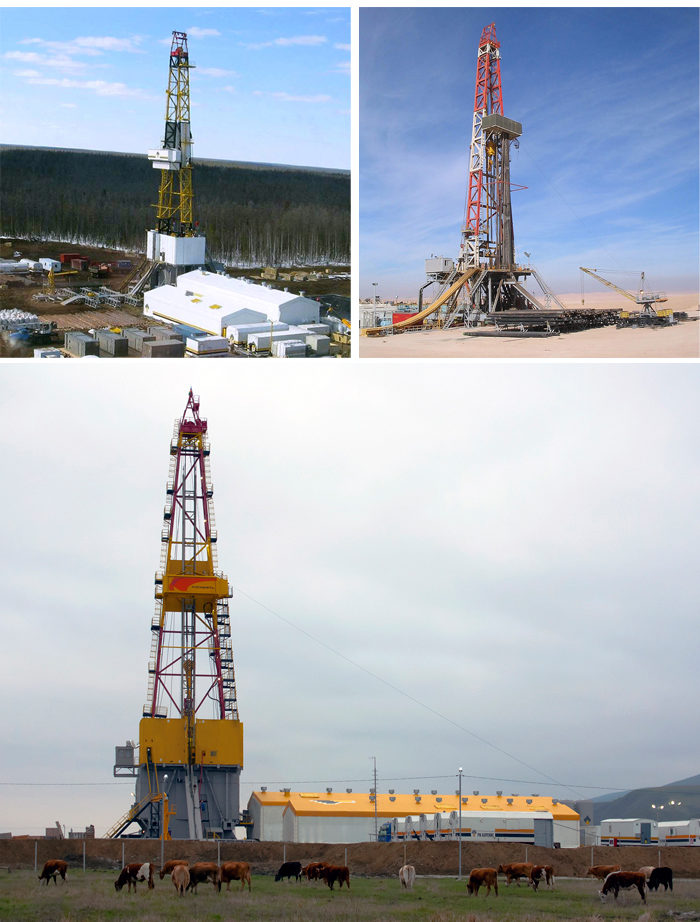 Design features:
modular design;

modules built-in mechanization and assembly means;

digitally controlled electric AC variable frequency drive;

single speed drawworks with electric drive motor, providing lifting and braking modes;

derrick suitable for installation of a top drive system;

modern mud system with a four- and five-step drilling fluids cleaning system;

Driller's cabin.
Heating system:
combined (boiler plant, steam generators, electric heating coils, fan heaters, tubular electric heating elements)
Industrial safety:
driller's cabin with temperature control system;

diesel-electric stations with automated fire control systems;

loud-speaking communication, video surveillance, audio alarm systems;

derrickman evacuation system;

automated balanced system of ventilation;

mud pumps, rotary table and drawworks drives interlock systems.
Ecological properties:
possibility of pitless drilling;

exclusion of mud and fluids leaking under the drilling rig.
Specification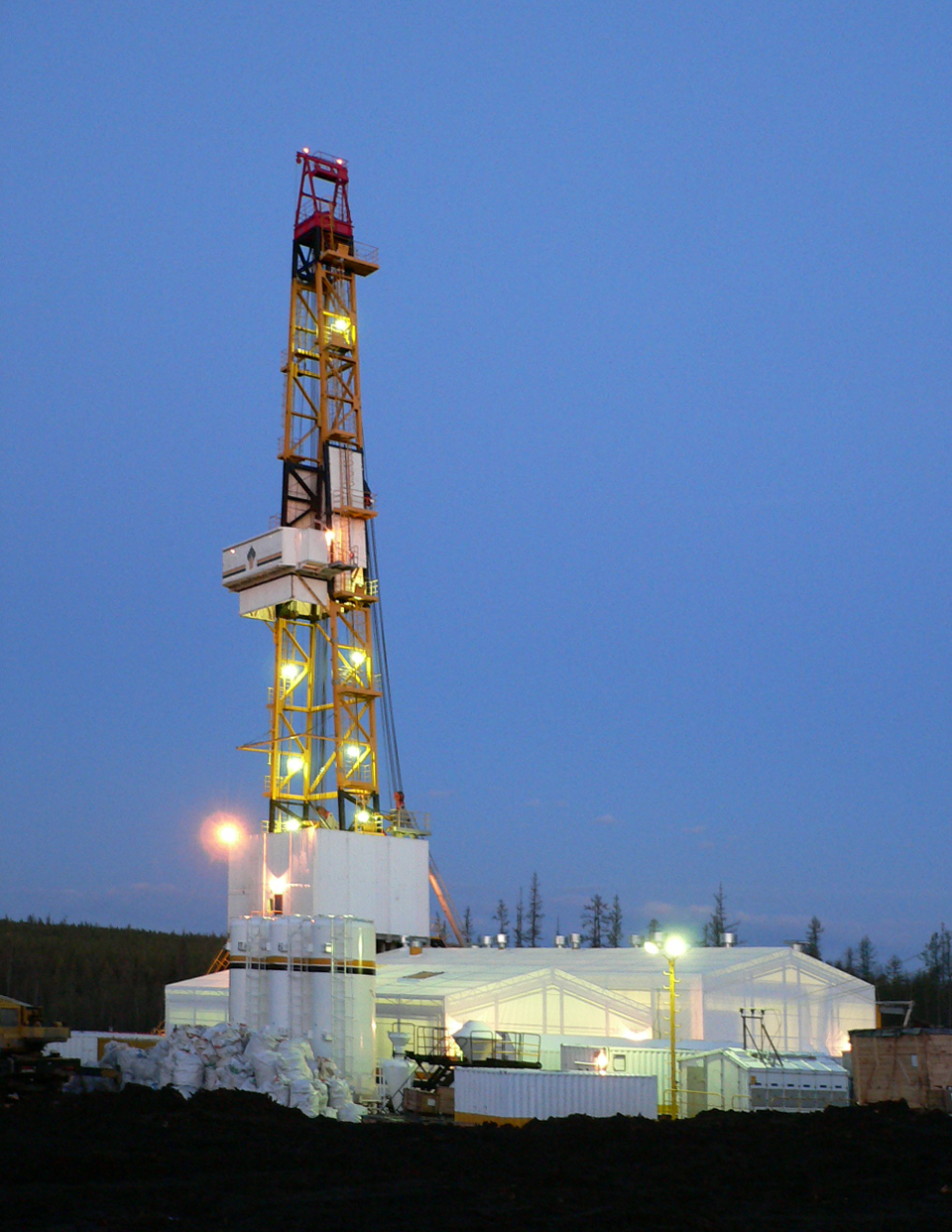 | | |
| --- | --- |
| Parameters/Model | 5000/320 BMCh |
| Max. static load on the hook (API), lbs. (t) | 848779 (385) |
| Rated drilling depth, ft. (m) | 16404 (5000) |
| Drill-pipe stand lenght, ft. (m) | 82.02…88.58 (25 … 27) |
| Drive type | AC electric |
| Mast type | open-face |
| Mast height, ft. (m)​​ | 150.9 (46.0) |
| Substructure type | swing-up |
| Drill floor height, ft. (m) ​​ | 30.2 (9.2) |
| Drill line diameter, in. (mm) | 1-3/8 (35) |
| Drawwork input shaft rated power, HP (kW) | 1495 (1100) |
| Mud pump power, HP (kW) | 1600 (1180) |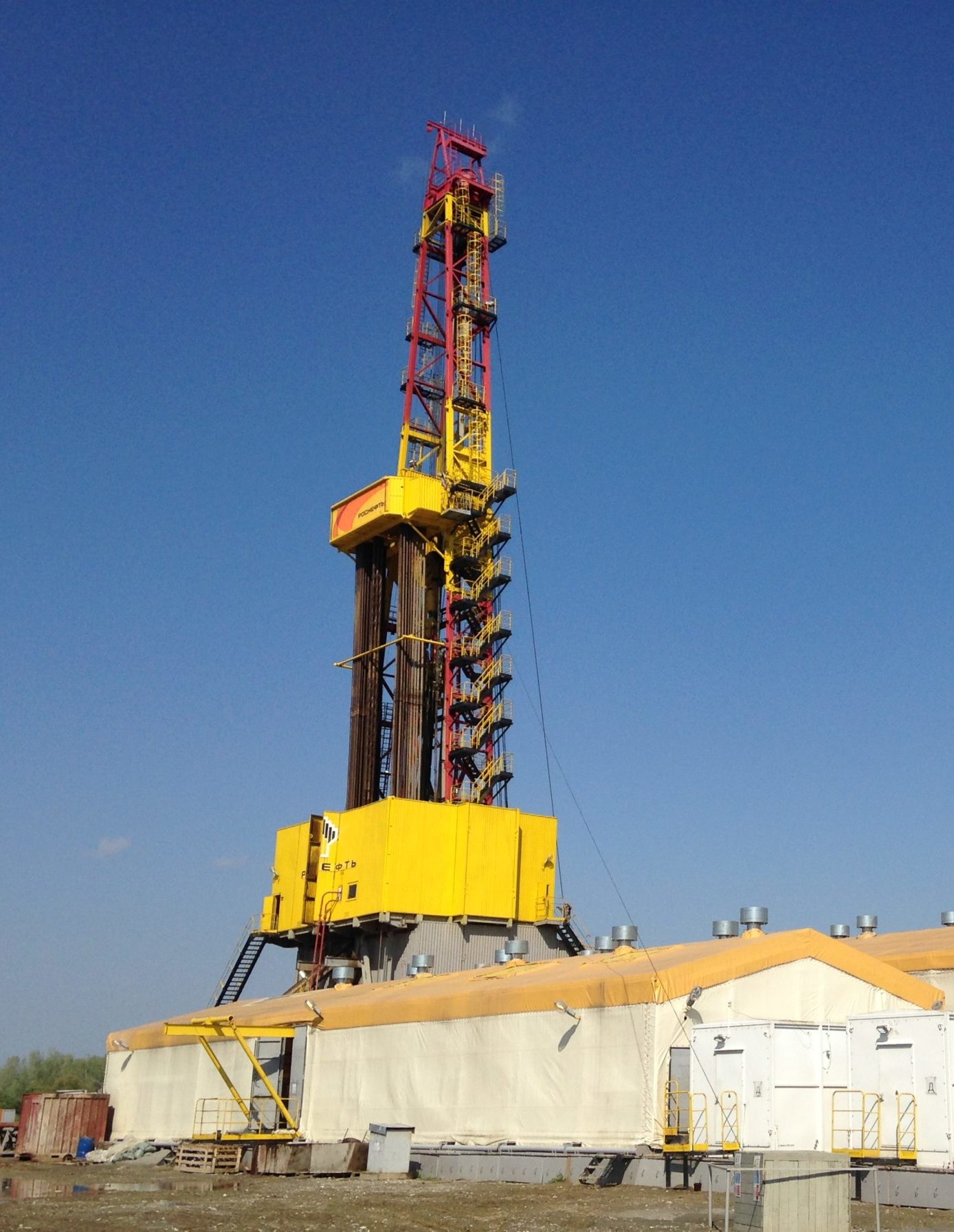 | | |
| --- | --- |
| Parameters/Model | 6500/450 BMCh |
| Max. static load on the hook (API), lbs. (t) | 1190496 (540) |
| Rated drilling depth, ft. (m) | 21325 (6500) |
| Drill-pipe stand lenght, ft. (m) | 82.02…88.58 (25 … 27) |
| Drive type | AC electric |
| Mast type | open-face |
| Mast height, ft. (m)​​ | 150.9 (46.0) |
| Substructure type | box on box |
| Drill floor height, ft. (m) ​​ | 32.8 (10) |
| Drill line diameter, in. (mm) | 1-1/2 (38) |
| Drawwork input shaft rated power, HP (kW) | 2040 (1500) |
| Mud pump power, HP (kW) | 1600 (1180) |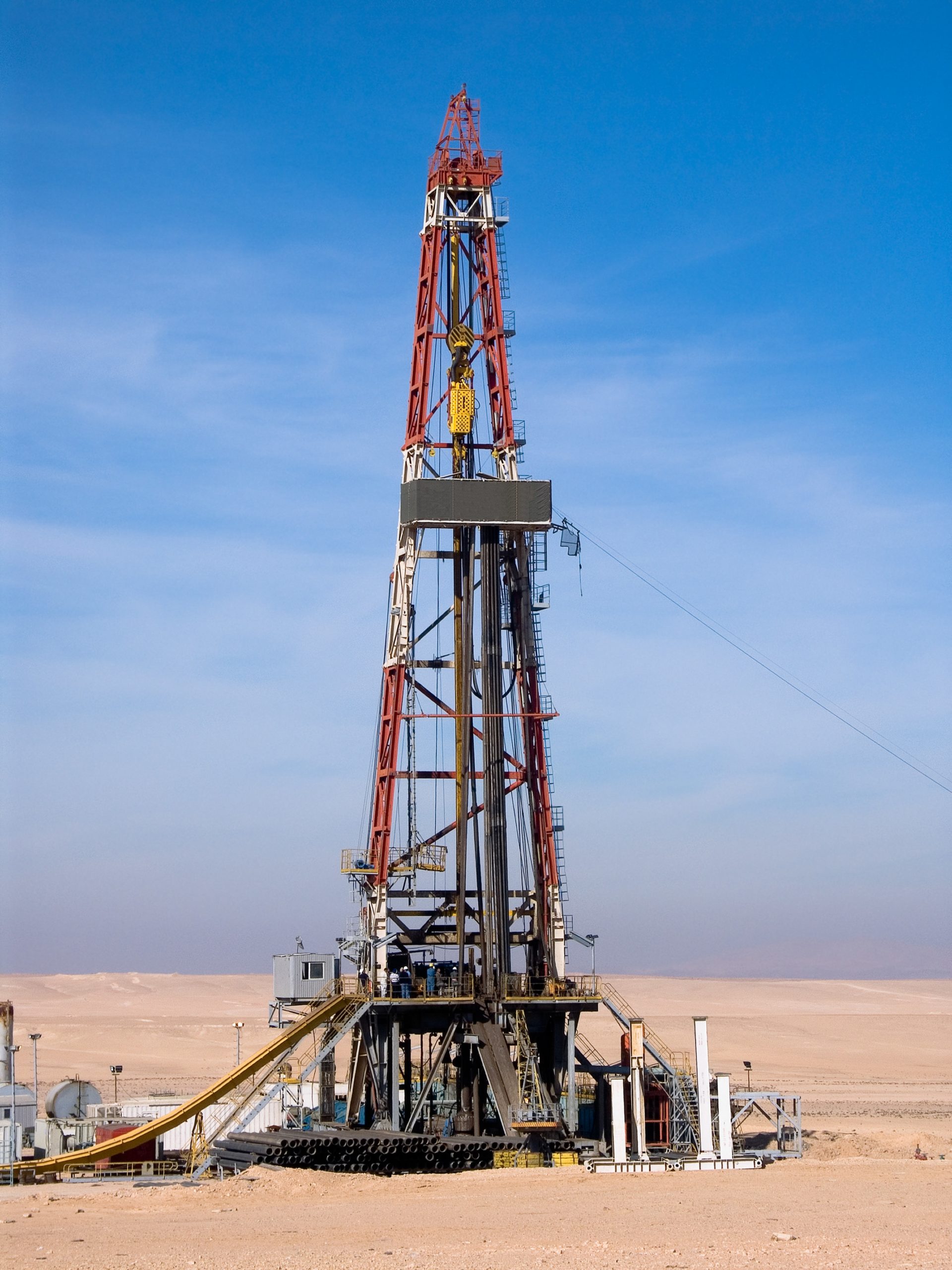 | | |
| --- | --- |
| Parameters/Model | 600 DER |
| Max. static load on the hook (API), lbs. (t) | 1322774 (600) |
| Rated drilling depth, ft. (m) | 26247 (8000) |
| Drill-pipe stand lenght, ft. (m) | 82.02…88.58 (25 … 27) |
| Drive type | diesel-electric |
| Mast type | open-face |
| Mast height, ft. (m)​​ | 150.9 (46.0) |
| Substructure type | swing-up |
| Drill floor height, ft. (m) ​​ | 30.2 (9.2) |
| Drill line diameter, in. (mm) | 1-1/2 (38) |
| Drawwork input shaft rated power, HP (kW) | 2040 (1500) |
| Mud pump power, HP (kW) | 2175 (1600) |