Mobile drilling rigs can have a self-propelled or semi-trailed version of the tower-winch unit. The main modules of the units include built-in certified semi-trailers and are transported by truck tractors. The units are equipped with a two-section mast with an open front edge with anchorless guy wires. The rigs are manufactured with diesel, diesel-electric or electric variable drive of the main mechanisms with a control system from the driller's console. Depending on customer requirements, mobile drilling rigs are equipped with a mud system of 750 to 1500 bbl capacity and different sets of auxiliary and cleaning equipment.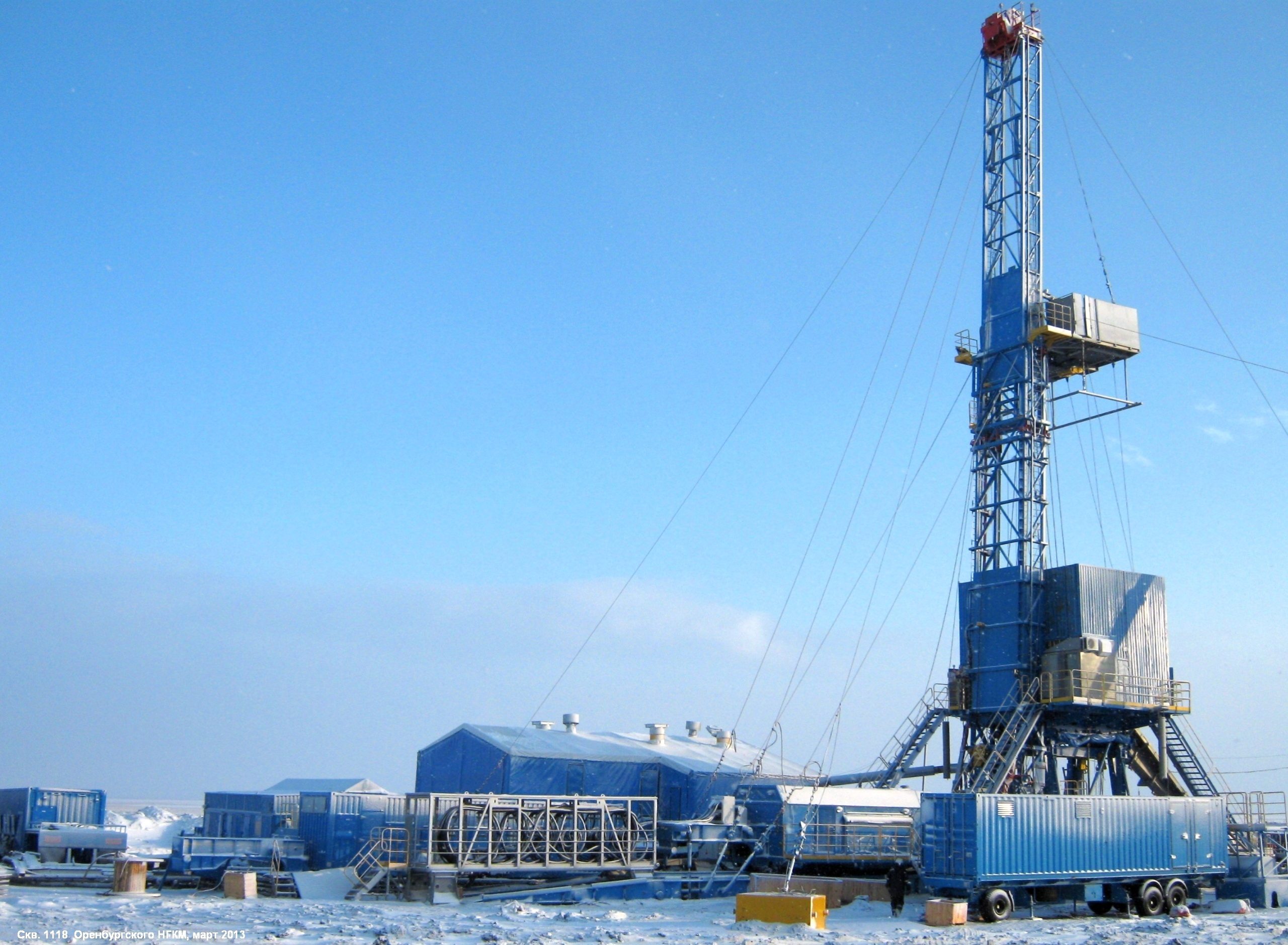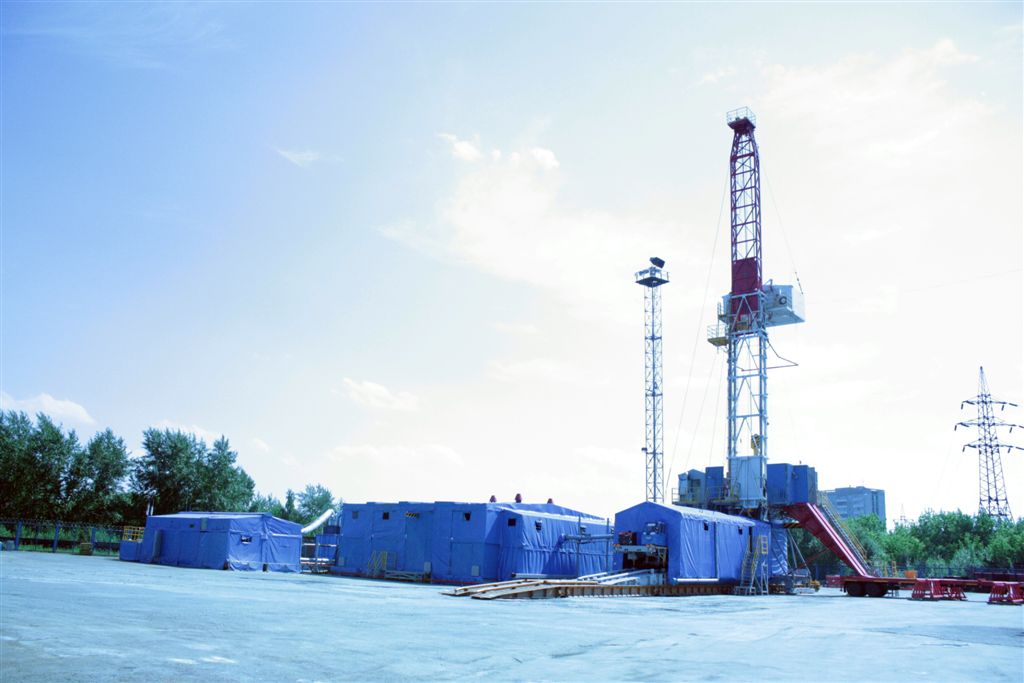 Design features:
•modular design;
•individual transportation base and built-in transportation equipment for transportation of the modules with truck tractors;
•modules built-in mechanization and assembly means;
•open-face derrick suitable for installation of a top drive system;
•modern mud system with a four-step drilling fluids cleaning system;
•Driller's cabin.
Heating system:
•combined (air heating generators, electric steam generators, hot-air electric heaters, tube electric heaters)
Industrial safety:
•diesel-electric stations with automated fire control systems;
•loud-speaking communication, video surveillance, audio alarm systems;
•mud pumps, rotary table and drawworks drives interlock systems;
•automated balanced system of ventilation;
•derrickman evacuation system;
•environmental control devices.
Ecological properties:
•exclusion of pits;
•exclusion of mud and fluids leaking under the drilling rig.
SPECIFICATIONS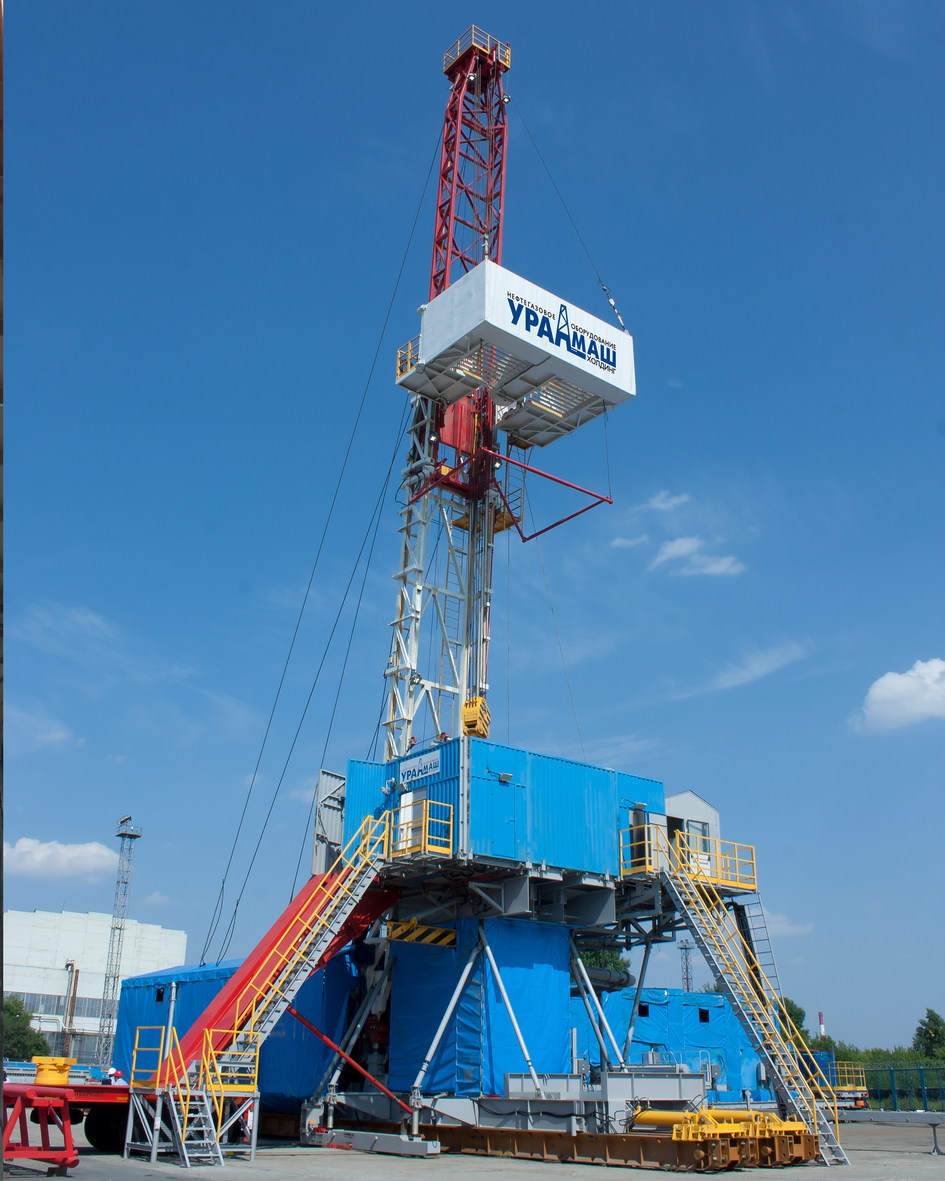 | | |
| --- | --- |
| Parameters/ Model | 2500/160 D |
| Max. static load on the hook (API), lbs. (t) | 440925 (200) |
| Rated drilling depth, ft (m) | 8200 (2500) |
| Drill-pipe stand lenght, ft (m) | 59.05 (18) |
| Drive type | diesel |
| Mast type | open-face  |
| Drill floor height, ft​​ (m) | 19.5 (6.5) |
| Drill line diameter, in. (mm) | 1-1/8 (28) |
| Drawwork input shaft rated power, HP (kW) | 815 (600) |
| Mud pump power, HP (kW) | 815 (600) |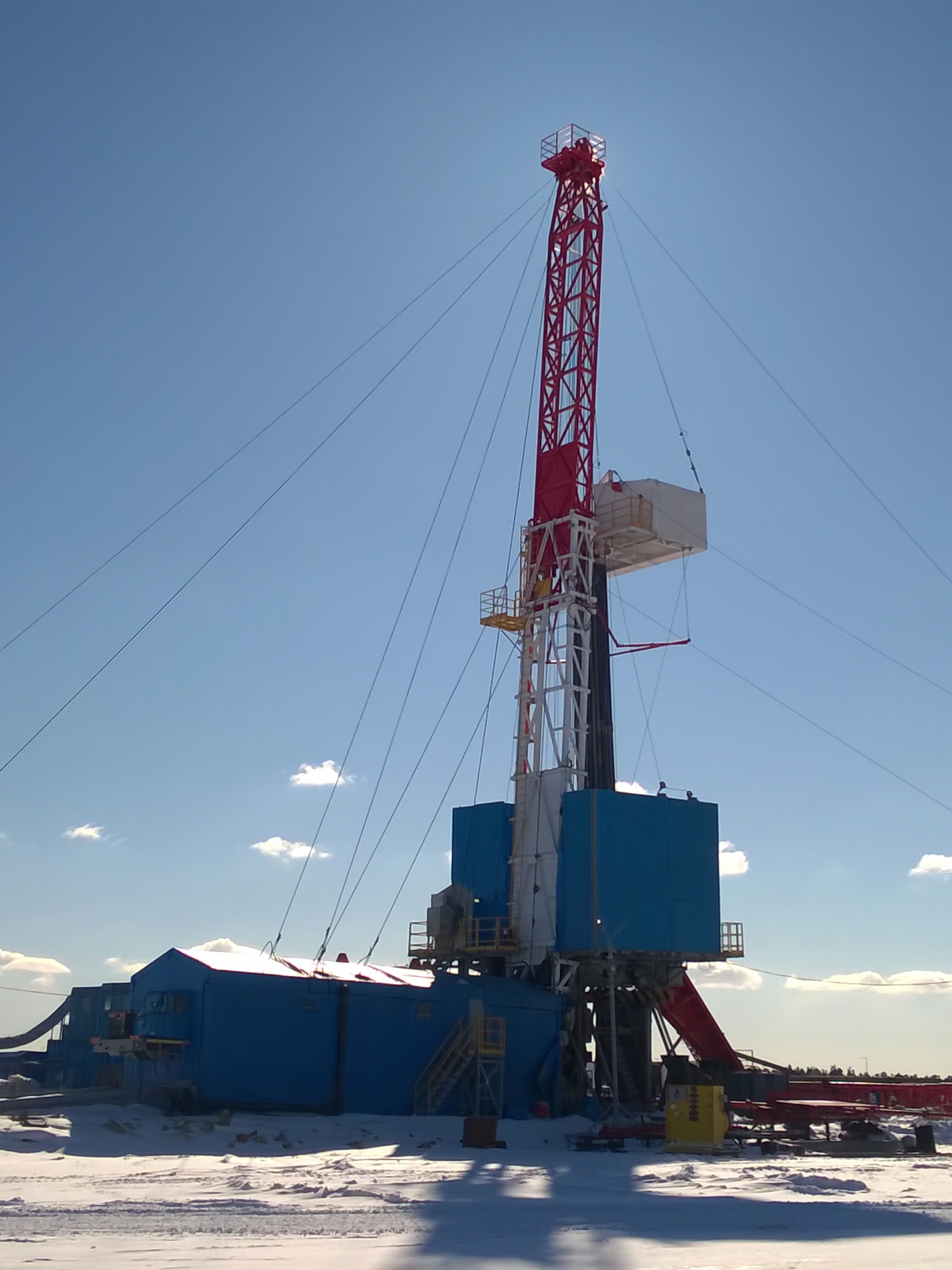 | | |
| --- | --- |
| Parameters/ Model | 3200/200 D |
| Max. static load on the hook (API), lbs. (t) | 496040 (225) |
| Rated drilling depth, ft (m) | 10500 (3200) |
| Drill string lenght, ft (m) | 59.05 (18) |
| Drive type | diesel |
| Mast type | open-face  |
| Drill floor height, ft​​ (m) | 19.5 (6.5) |
| Drill line diameter, in. (mm) | 1-1/8 (28) |
| Drawwork input shaft rated power, HP (kW) | 815 (600) |
| Mud pump power, HP (kW) | 815 (600) |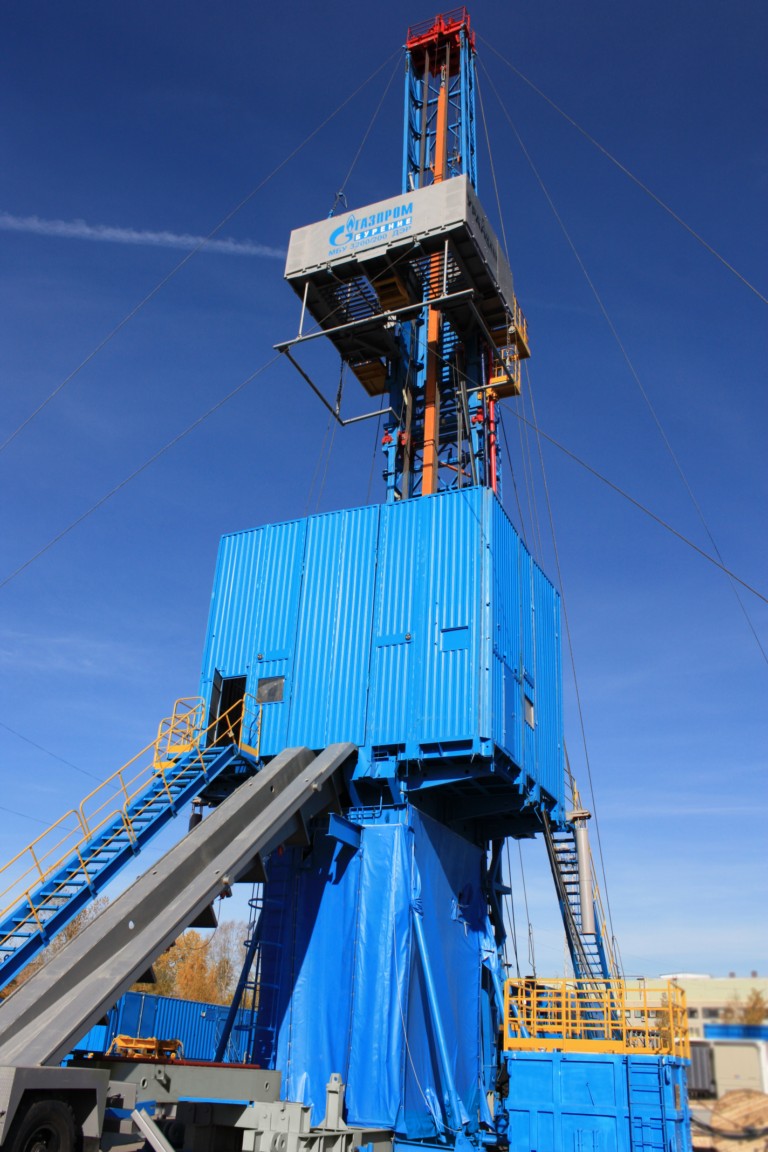 | | |
| --- | --- |
| Parameters/ Model | 3200/200 DER |
| Max. static load on the hook (API), lbs. (t) | 529109 (240) |
| Rated drilling depth, ft (m) | 10500 (3200) |
| Drill-pipe stand lenght, ft (m) | 59.05 (18) |
| Drive type | diesel-electric |
| Mast type | open-face  |
| Drill floor height, ft​​ (m) | 23.6 (7.8) |
| Drill line line diameter, in. (mm) | 1-1/8 (28) |
| Drawwork input shaft rated power, HP (kW) | 911 (670) |
| Mud pump power, HP (kW) | 1600 (1180) |